Piehunt (Flash)
First attempt at a Weebl and Bob fan game
A simple platform game I made whilst learning Flash.
In a tragic move, Adobe killed Flash. So, to play this game, I recommend Ruffle. On my Mac, this game seems to work OK in Ruffle.

Download piehunt.swf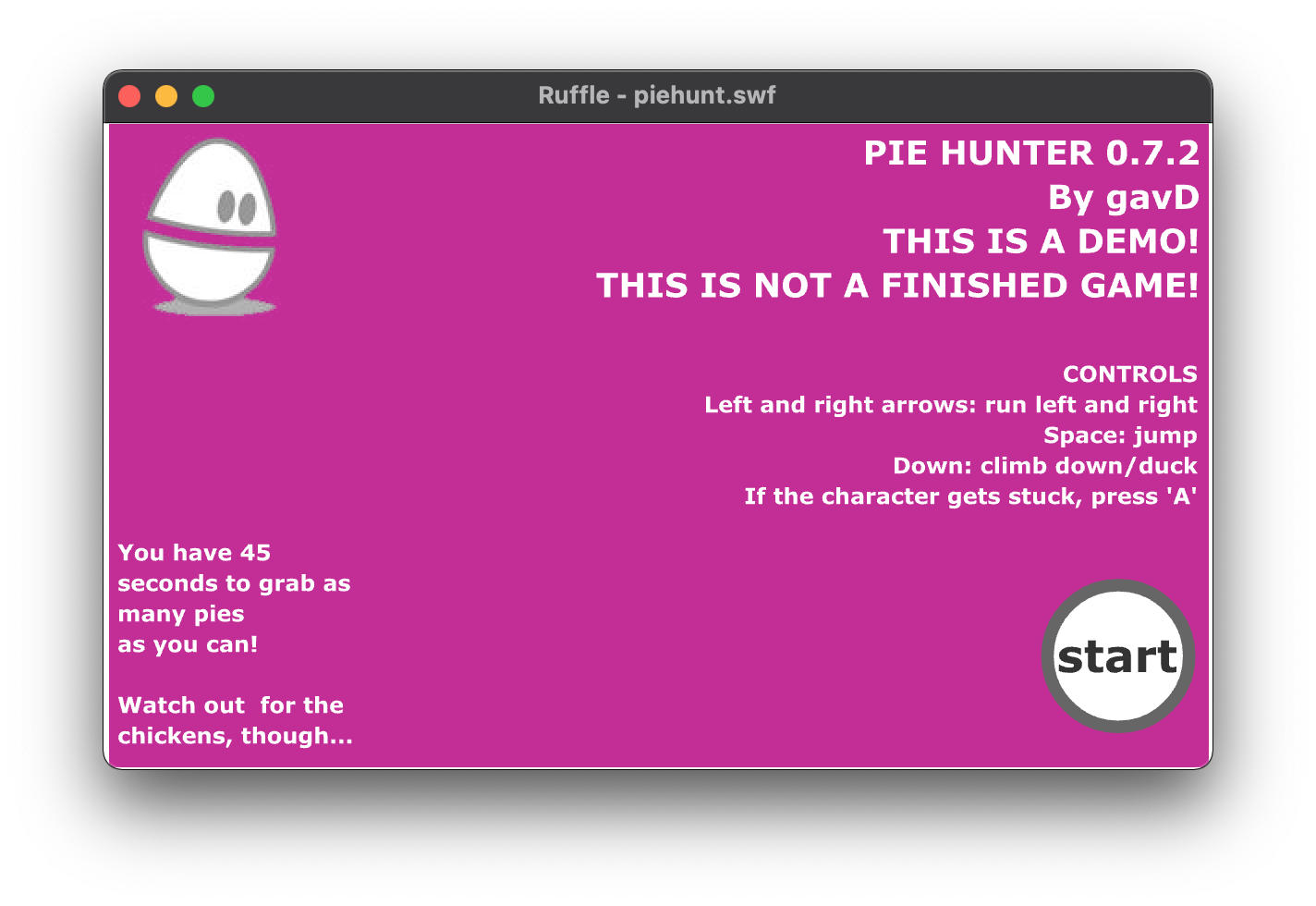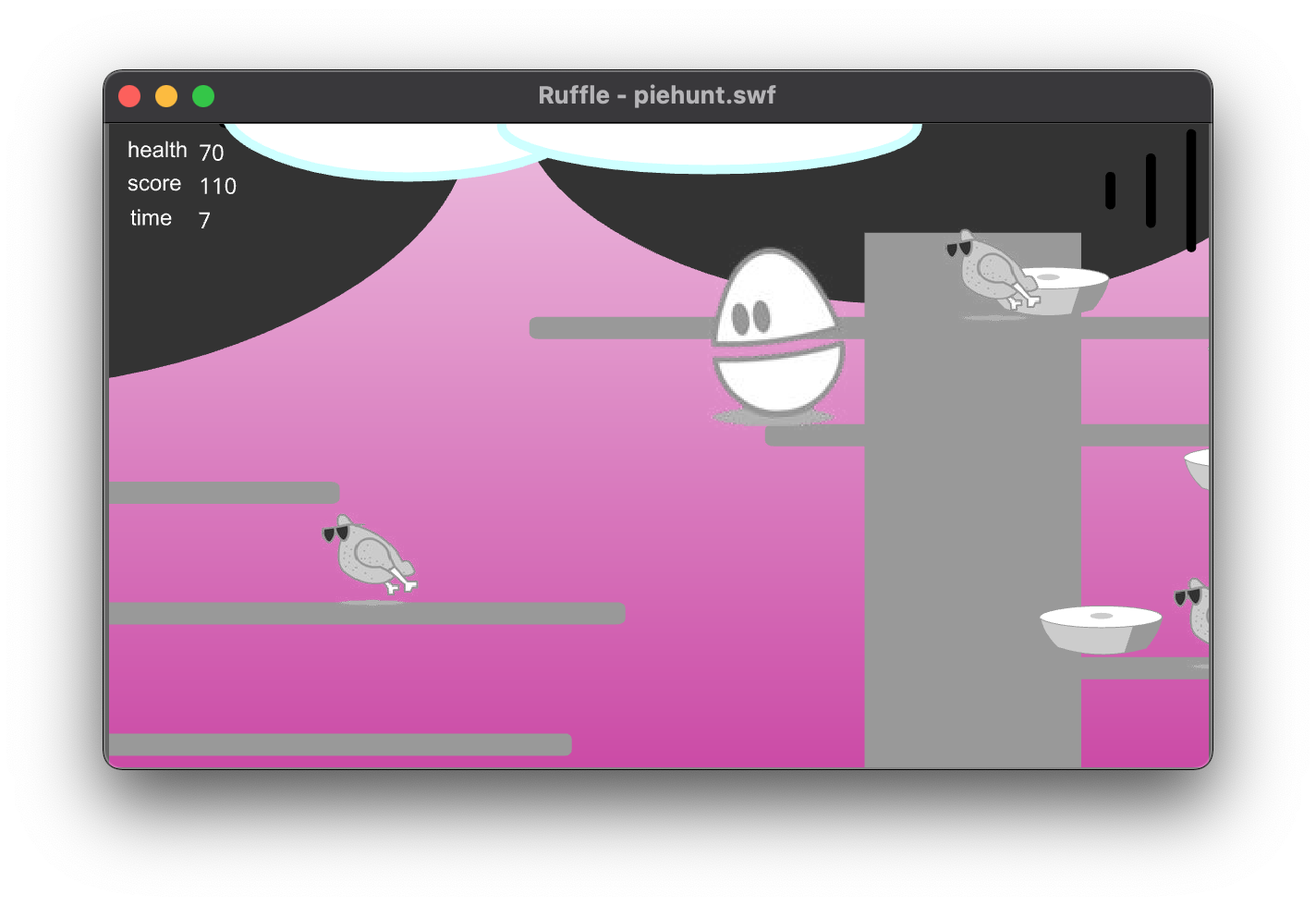 In case you do have Flash installed somehow, here it is below:
I didn't create Weebl and Bob, their likenesses or whatever, I just wrote these games as a tribute to a cartoon that makes me laugh.