Battle Platforms (Flash)
A Flash Danmaku ("Bullet Hell") shooter.
The engine worked nicely, but I never finished the game. The engine is based on M. Mode but supports way more onscreen firepower and has modules for bullet patters (I think).
In a tragic move, Adobe killed Flash. So, to play this game, I recommend Ruffle. On my Mac, this game seems OK in Ruffle.
This isn't the latest version but Ruffle only seems to support Actionscript 2. I ported Battle Platforms to Actionscript 3 so the latest version uses that.

download BattlePlatforms_8.swf
(Actionscript 2 version)
The one below is the latest version, but I have no way to play it myself so no idea if it works!

download BattlePlatforms_Jon.swf
(Actionscript 3 version)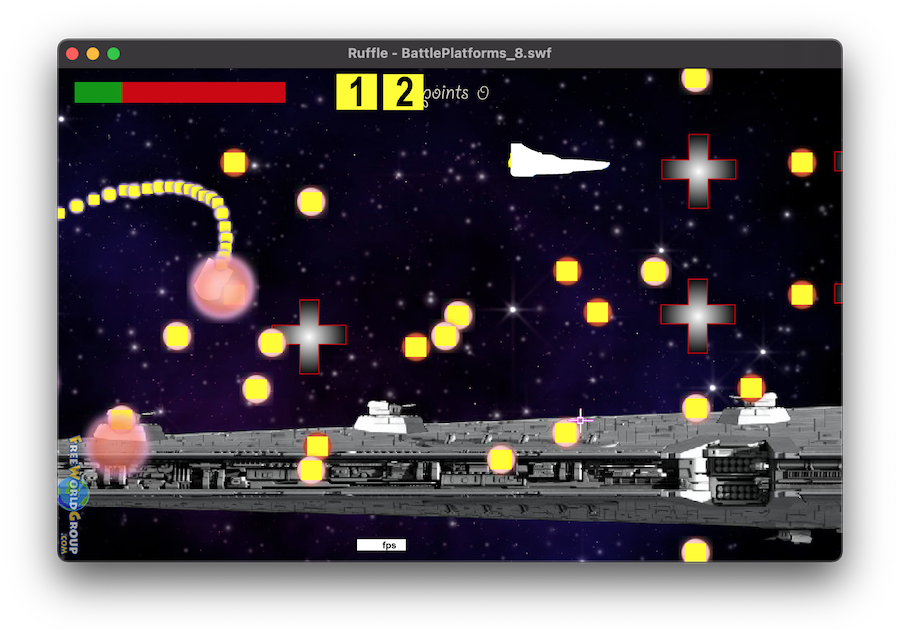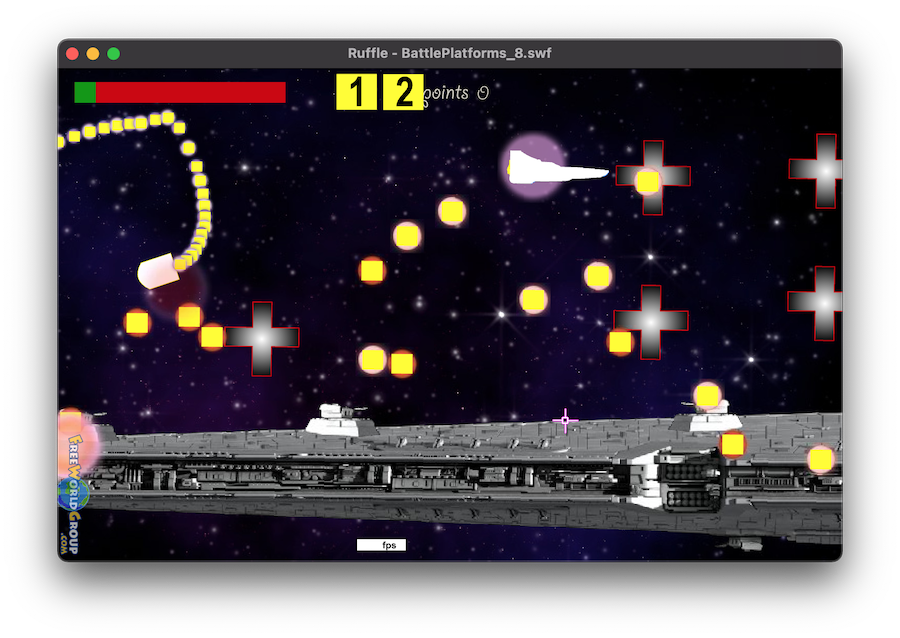 In case you do have Flash installed somehow, here it is below: