Muzzle - Live at the Icehouse
The first band I ever gigged with. We were influenced by thrash and grunge. I loved it!
Band lineup for this recording was:
Frank - guitar, vocals
Dunny - lead guitar
Warren Meadows - drums
Me - bass, occasional live backing vocals
Warren and I were about 15/16 when this was recorded. Frank was about 19 and Dunny more like 20? They seemed so incredibly grown up to me at that age! We had a lot of fun, did 3 gigs, but it fizzled out sadly.
Music was so full of wonder, possibility and energy at this age, I am so grateful to have been in this band and had those experiences.
The Icehouse Sessions

Download Muzzle - Live At The Icehouse 1996.mp3
The sleeve for this tape: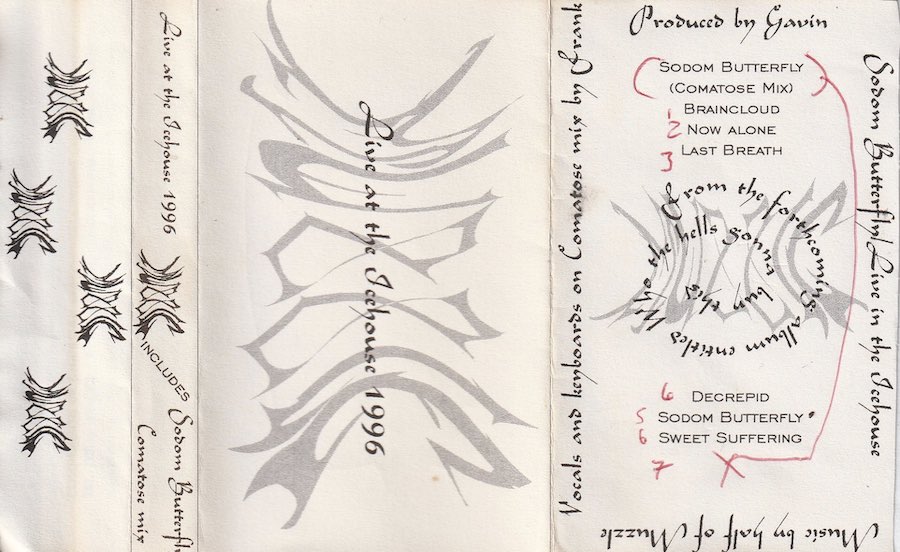 The last track was Frank playing keyboards into Cakewalk Pro (cwp30.exe!) and I sort of produced it. I'd have bitten your hand off if you'd offered me a 4 track cassette recorder back then - I thought MIDI was lame, but looking back, it was really cool to be able to sequence music! It was frustrating though that I couldn't record audio (save a few short samples, of which only one could be played at a time).
Poster for my first ever gig: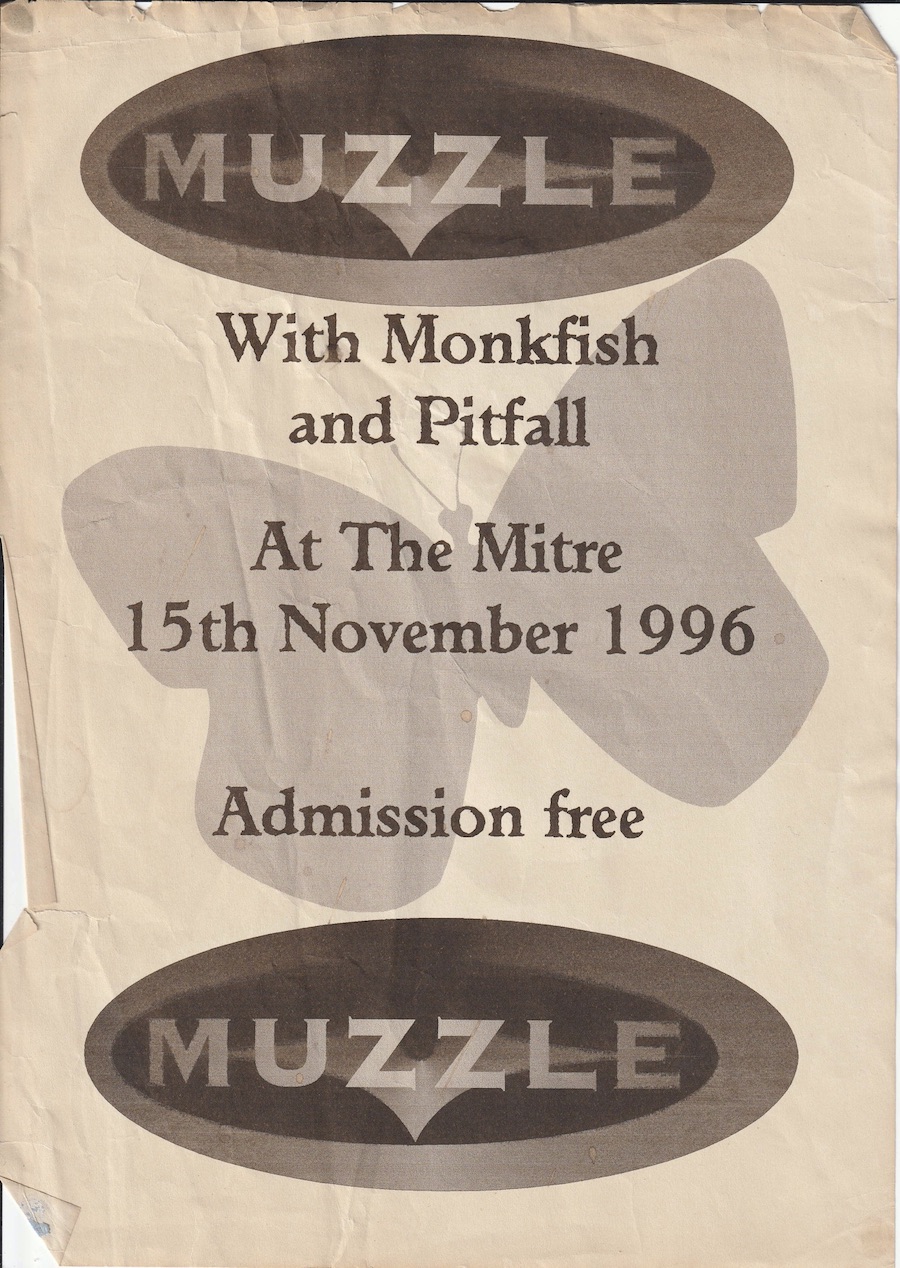 Some of Frank's lyrics: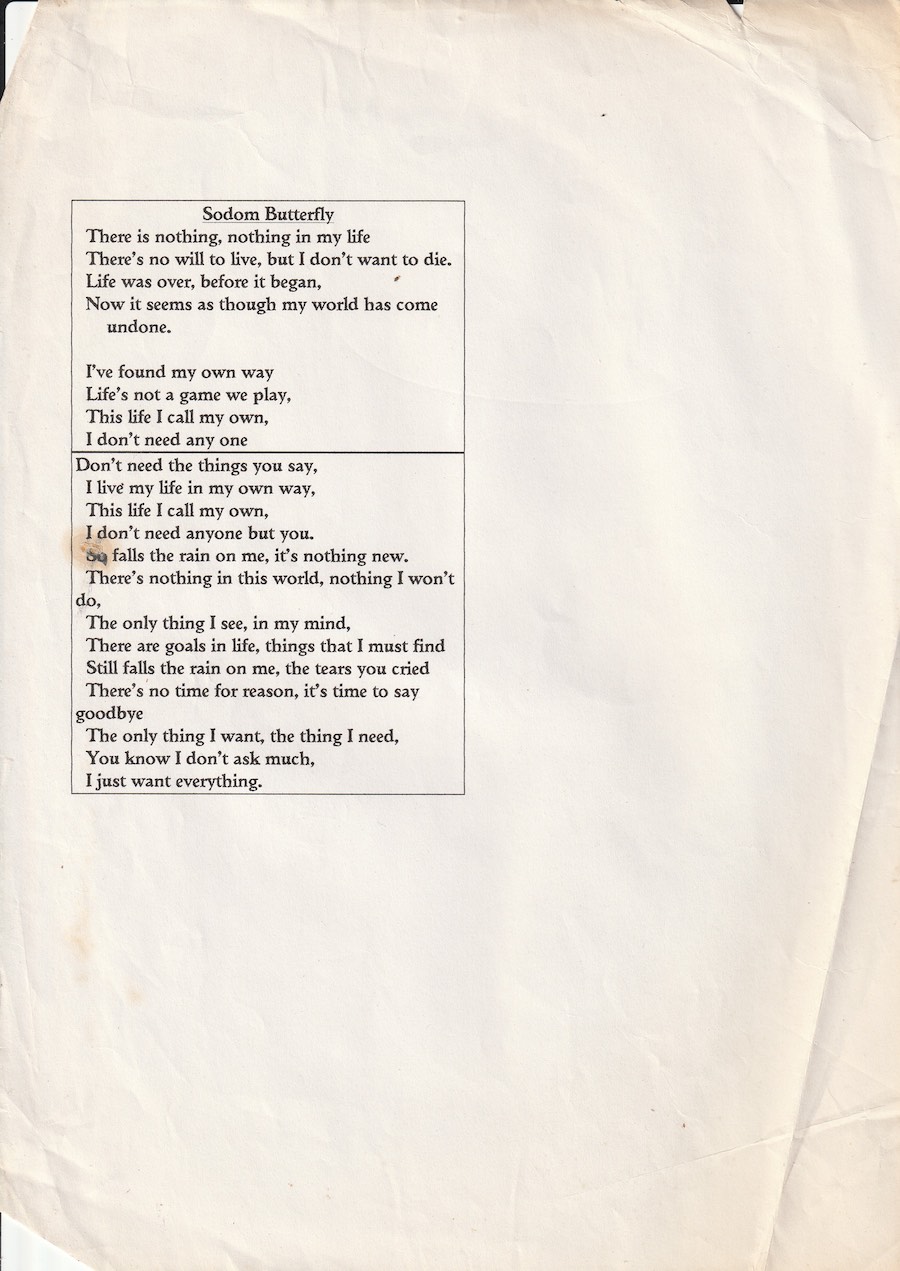 My early attempts at graphic design included trying to make a Muzzle logo: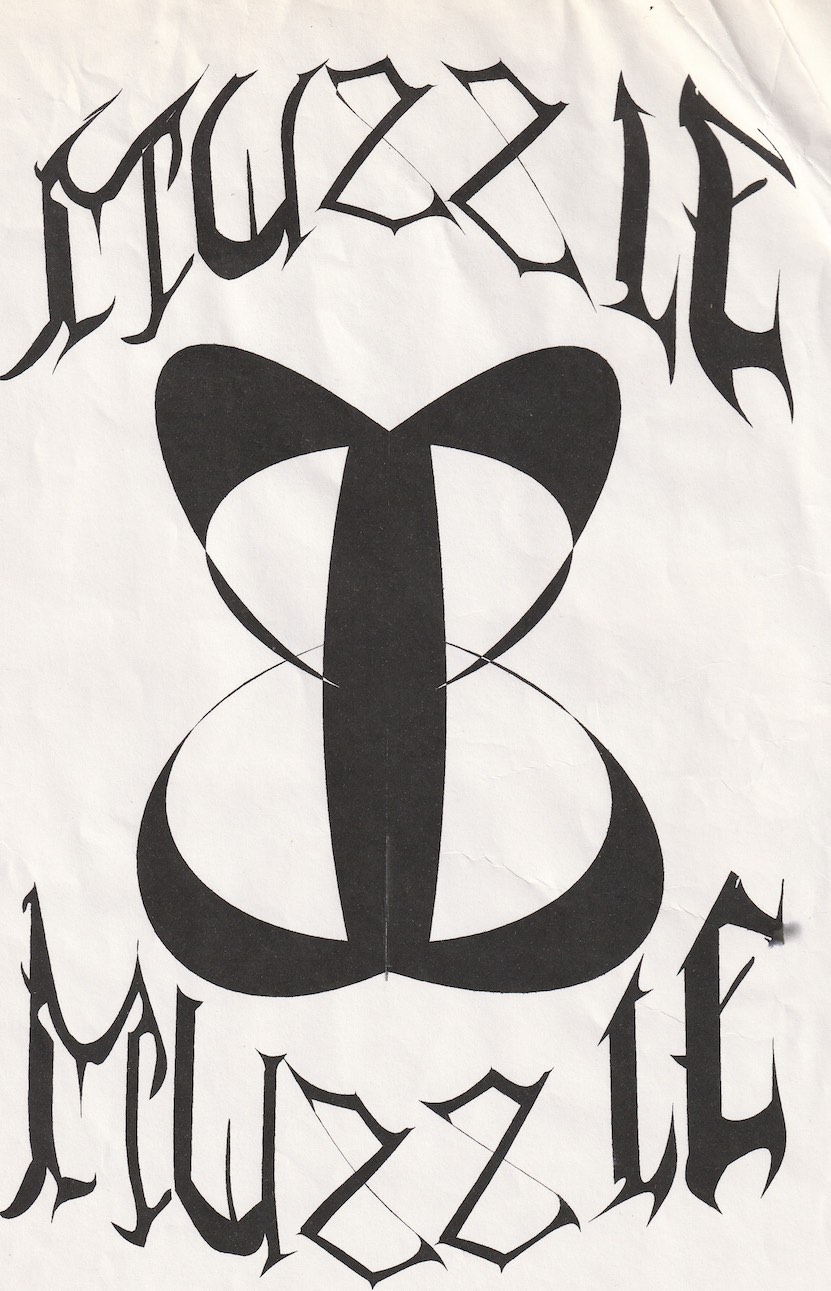 Some of Frank's tab:
Old artwork I made: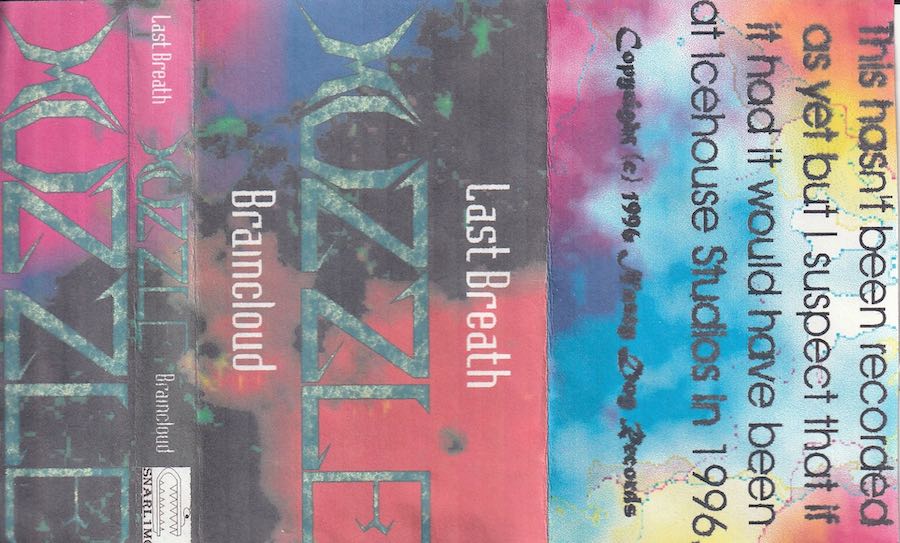 I "remixed" a bunch of Muzzle songs as my In Perpetuum project. I say "remixed", really I mean "covered"!
Rehearsal video, the Ice House, Stourbridge
I'm hosting this for archival purposes, if any of the copyright holders object I can pull it down :-)
More Content

More recent:
Pub (QBasic)

Up to homepage

Older:
Nux Vomica