In Perpetuum
Early

MIDI

and sample experiments.
Like Nux Vomica, In Perpetuum was a facade band where I had different personas. Honestly I'm not 100% sure of the timeline here.
Muzzle - The Remixes
Not really remixes, more covers I guess, these are tracks using the same chords and lyrics of a couple of Frank's Muzzle songs.
All done in Cakewalk and WaveStudio. Timing on my vocals is dreadful!
The Braincloud version is very similar to some other tracks from this era but distinctive in having vocals. Again, not my lyrics, Frank's, over the chords of the Muzzle original.

Download muzzle-the-remixes.mp3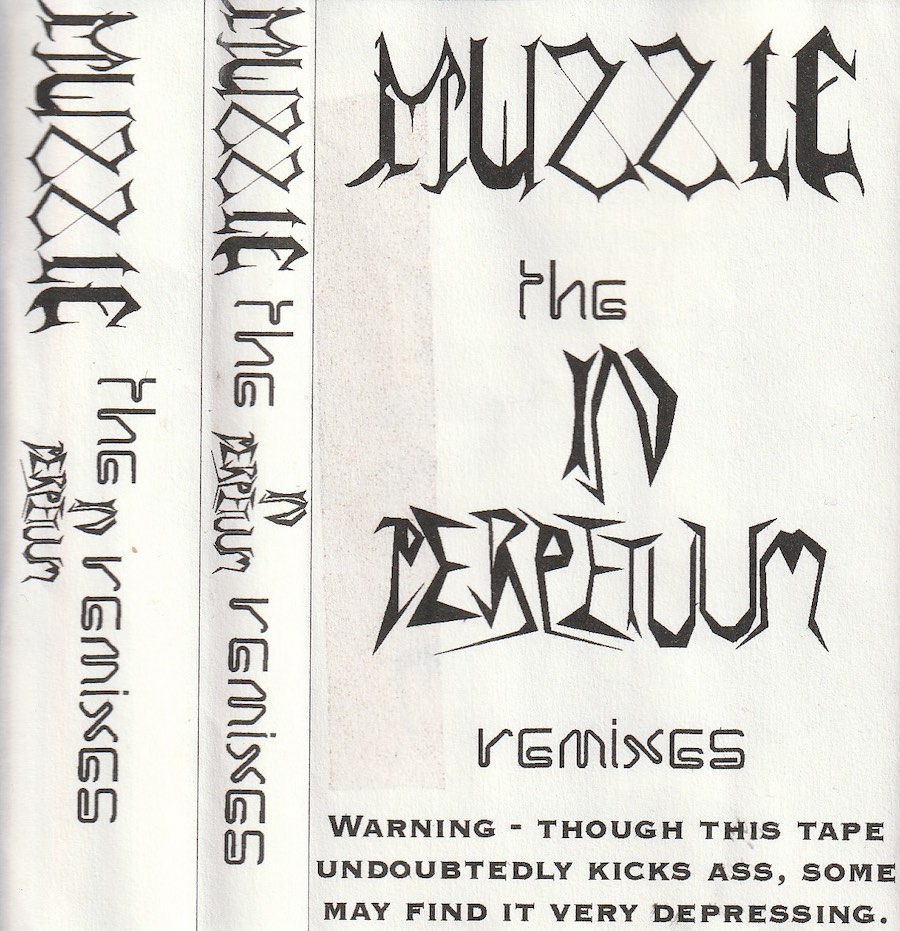 Jellybean Boy cassette

Download In Perpetuum - Jellybean Boy.mp3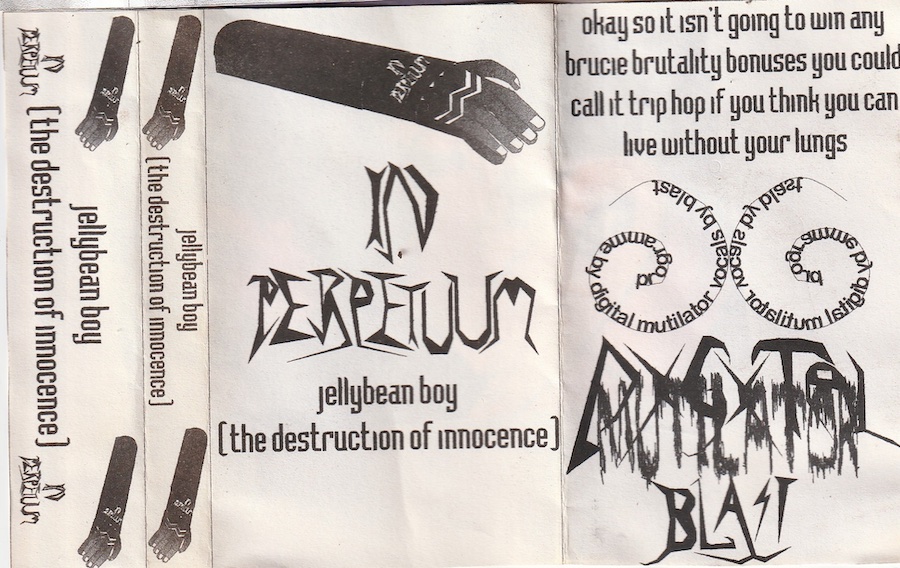 The lyrics are on this cassette liner I found: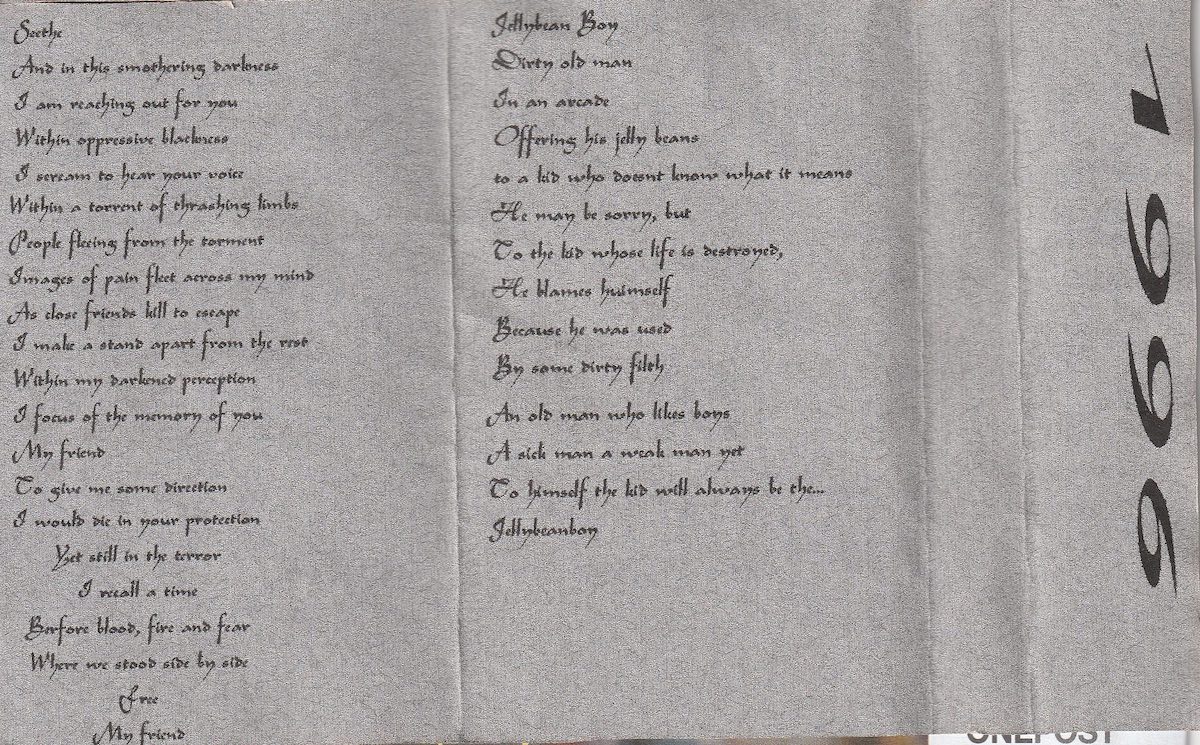 I think Seethe's on one of the other tapes, it's somewhere on this site! Might have ended up a Winter or Nux Vomica track?
Recording setup during this time: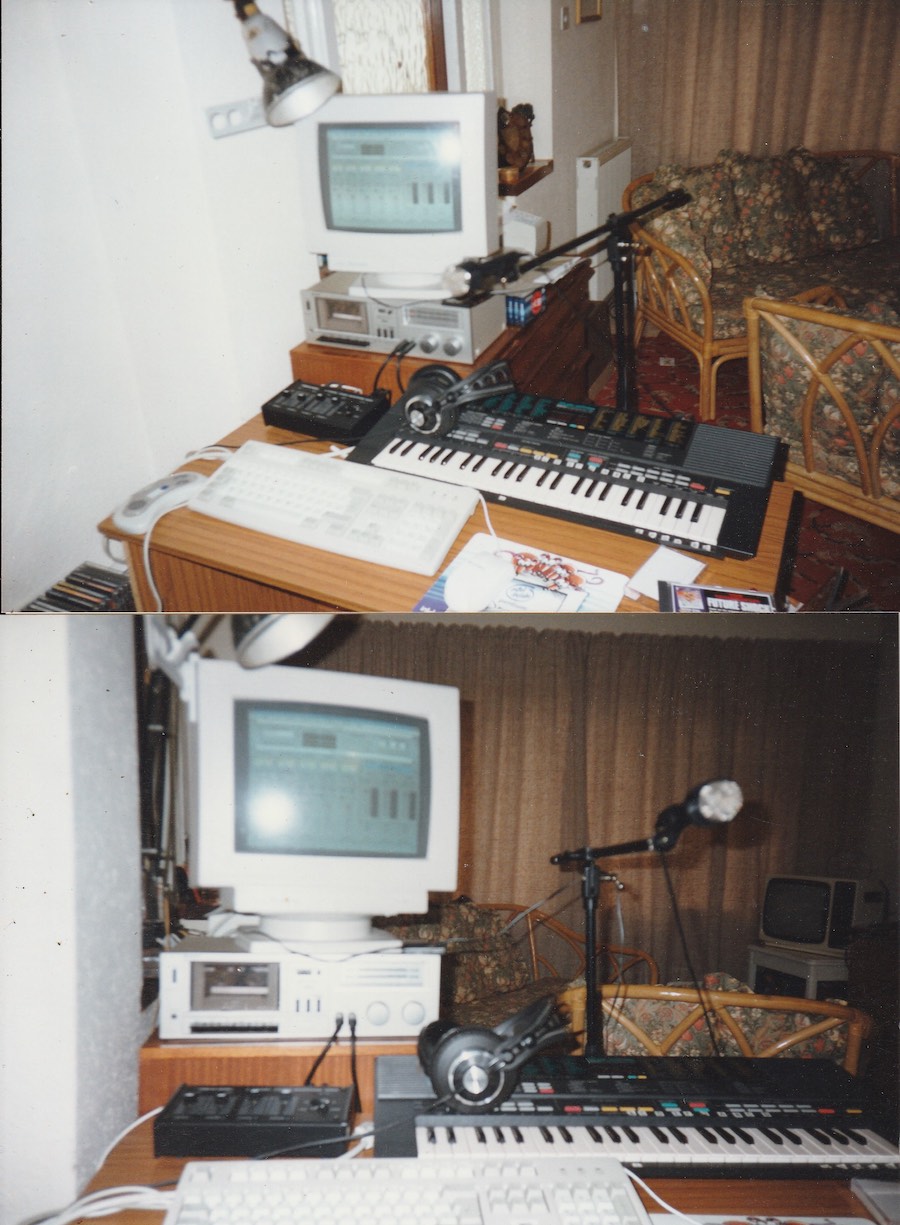 Schizo cassette
I can't find this one, just the sleeve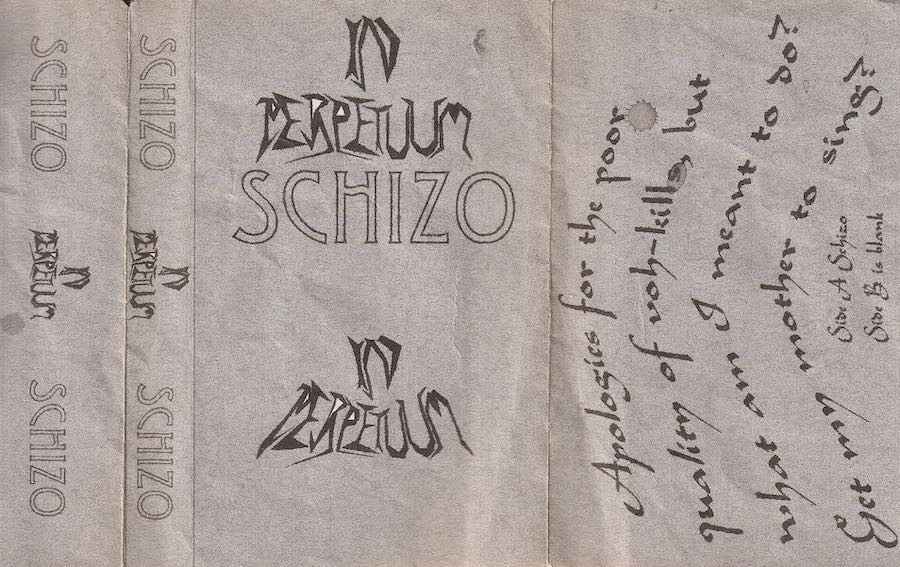 Muzzle/In Perpetuum - Braincloud
No cassette in this one, just the sleeve, although Braincloud appears on several other tapes.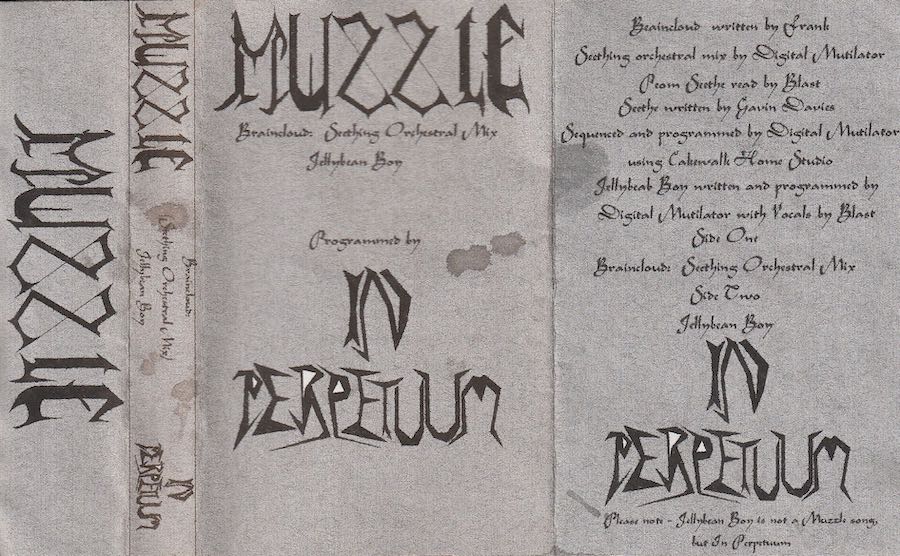 Muzzle/In Perpetuum - Last Breath (Halitosis Mix)

Download In Perpetuum - Last Breath Halitosis Mix.mp3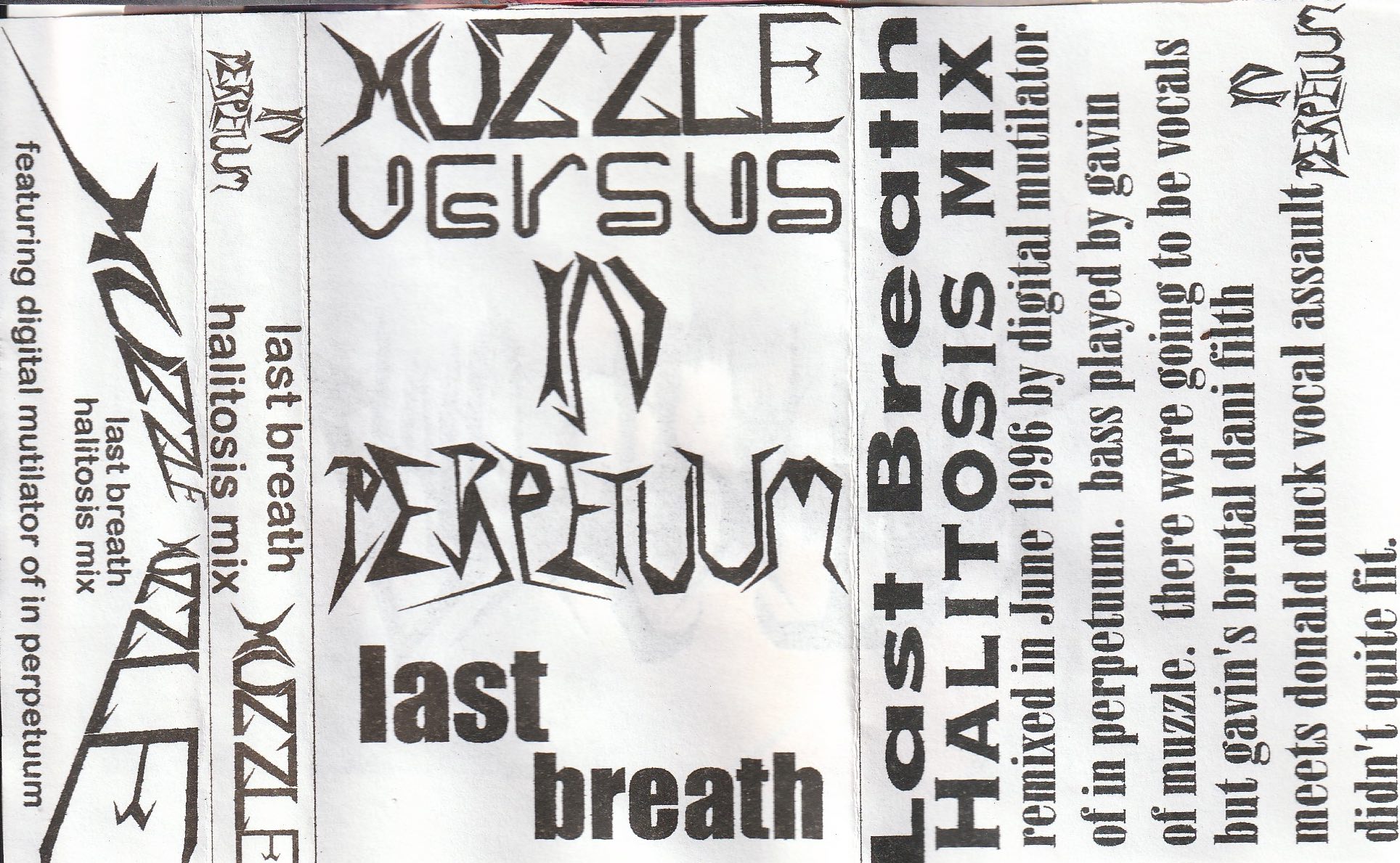 More Content

More recent:
Pazzman (QBasic)

Up to homepage

Older:
Pub (QBasic)