Gav Davies - Trained From Birth To Be An Evil Wine Waiter
Funk, electronic, rock and weird Primus-y style bass stuff. Made during my summer holiday between 2

nd

and 3

rd

year of university. I think this is the first album I made on

CD

instead of cassette.
When I was playing in Vibration White Finger, I would make tons and tons of demos. This was at the dawn of viable computer music - I mean you could do MIDI before the 2000 era, but now you could record to hard disk and multitrack on a normal PC. It was incredible! Up until now I'd been tracking in Midi and overdubbing live bits to cassette at mixdown.
I loved this program called Making Waves, it just clicked for me, and worked well on my bog-standard PC at the time.
Also, I had a copy of Rebirth from Propellerhead Software, and it was here that my love of producing electronic music really took hold. It wasn't until I was in my late 30s and actually had enough money to buy synths that I was able to really explore it in the way that I wanted to as a young man. I'd have said that I never REALLY got on with soft synths, although I'd argue that this was a cope to be honest!
But, yes, a few years back I plunged into electronic music using the Shinbones Man alias and once more I was as prolific as my younger self, putting out dozens of electronic songs and sketches.
Tracks 1 and 10, and possibly others, from Trained… went on to form the basis of some Vibration White Finger songs, "Statement of Intent" and "Candle".
Trained… was named when my friend Mezz and I were in a restaurant with our families (our fathers worked together) and there was a picture of a really sinister looking Sommellier on the menu!
This is the first time I mixed to CD rather than cassettes, I think, and I used my own name instead of an alias. Which is a shame, because Monkey Snowball Fighter was a top alias!
01 Statement Of Intent

Download 01 Statement Of Intent.mp3
02 Hip Happening Young Ostrich (If I Were)

Download 02 Hip Happening Young Ostrich (If I.mp3
03 Plump Giraffe Discovers Slimfast

Download 03 Plump Giraffe Discovers Slimfast.mp3
04 Septic Interlude

Download 04 Septic Interlude.mp3
05 Did I Drink Your Goblin

Download 05 Did I Drink Your Goblin_.mp3
06 Nameless Monkey Assassin

Download 06 Nameless Monkey Assassin.mp3
07 Underscore
08 Get Myself Together

Download 08 Get Myself Together.mp3
09 Reflections
10 Candle
11 Hairbrush Trauma

Download 11 Hairbrush Trauma.mp3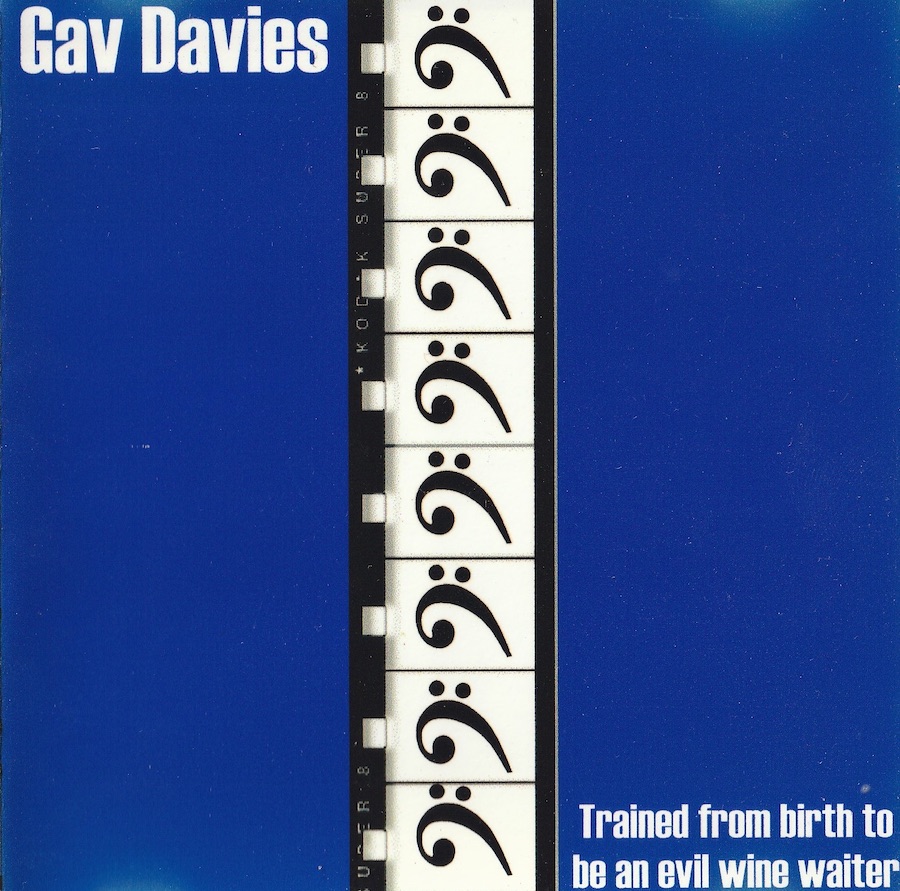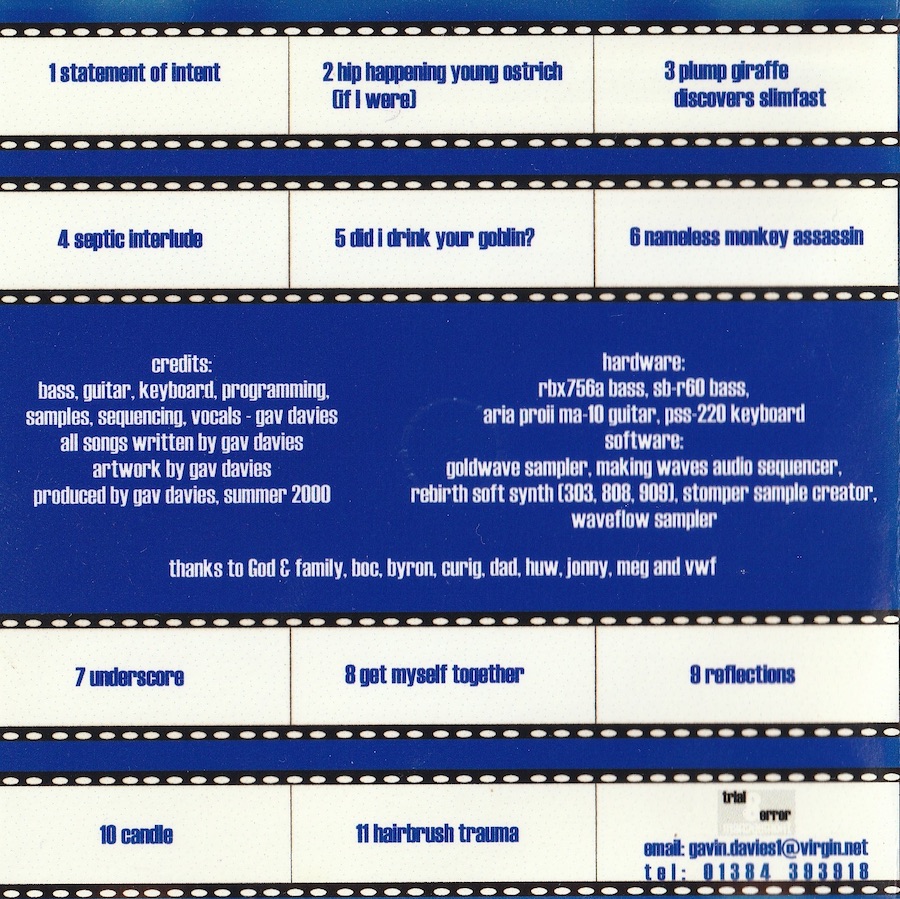 Demos
A cassette my dad found - mostly bass+(emulated) drum machine, but has an actual song towards the end, followed by the first recording of me (terribly!) beatboxing…)