Handled Temperamental Box
I've built some effects pedals lately, from kits from Jed's Peds and PedalParts (FuzzDog). Here I use a Great Warship Fuzz and a Echo Blue Delay on a Korg Monologue. Reverb is a HoF.

Download Handled-Temperamental-Box.mp3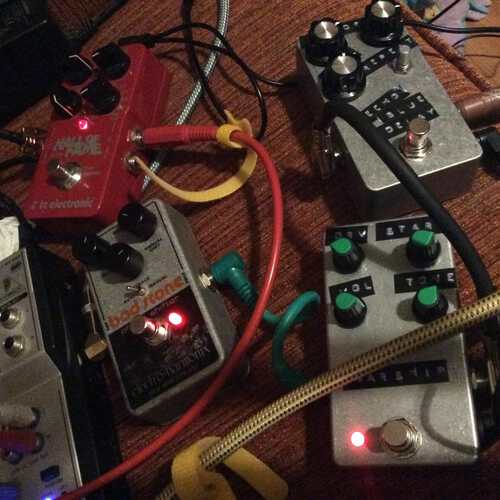 Great Warship pedal build
Jed's Peds great warship, hand built by me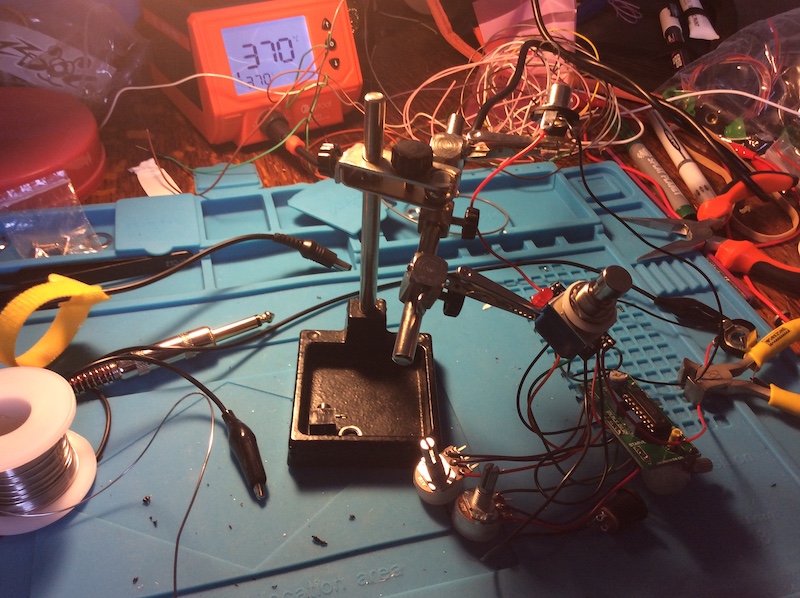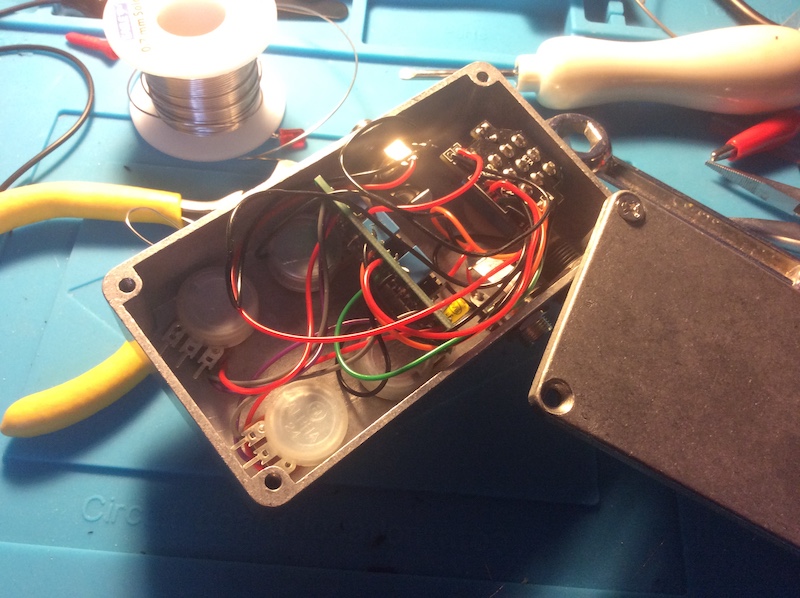 Shocktavio Fuzz pedal build
Also from Jed's Peds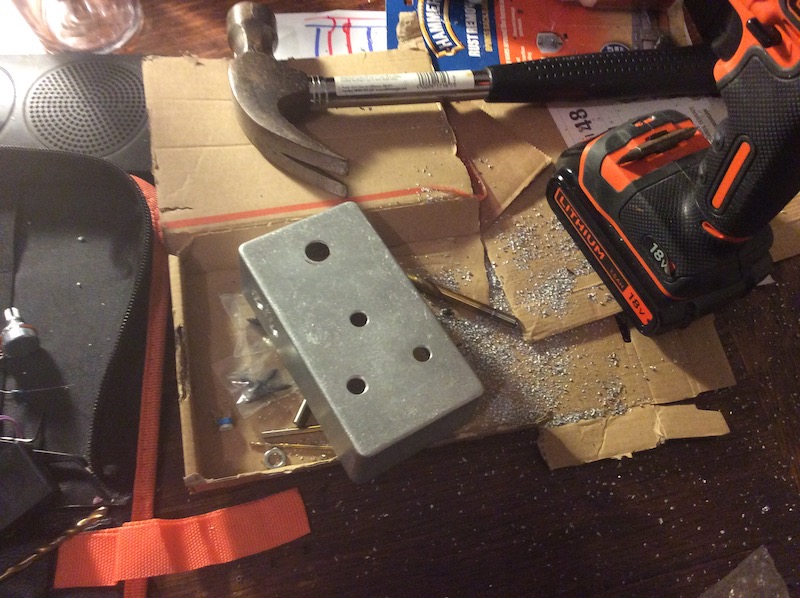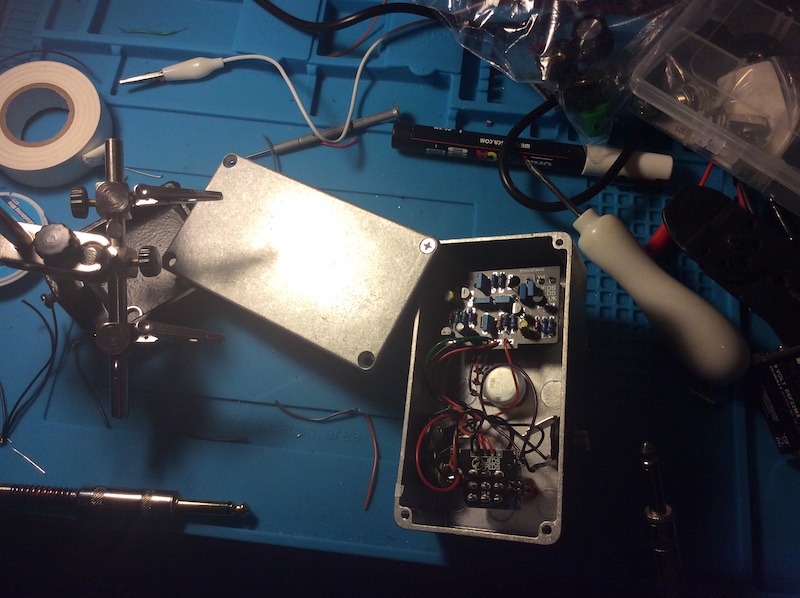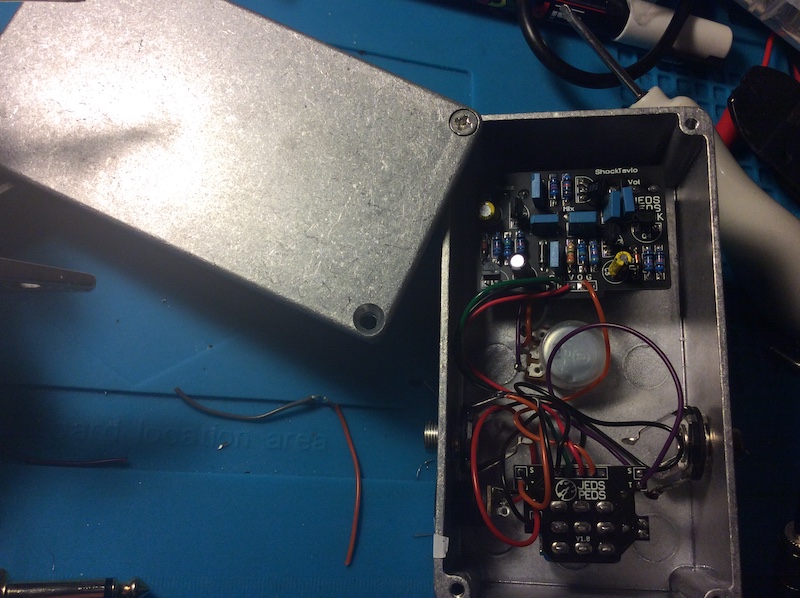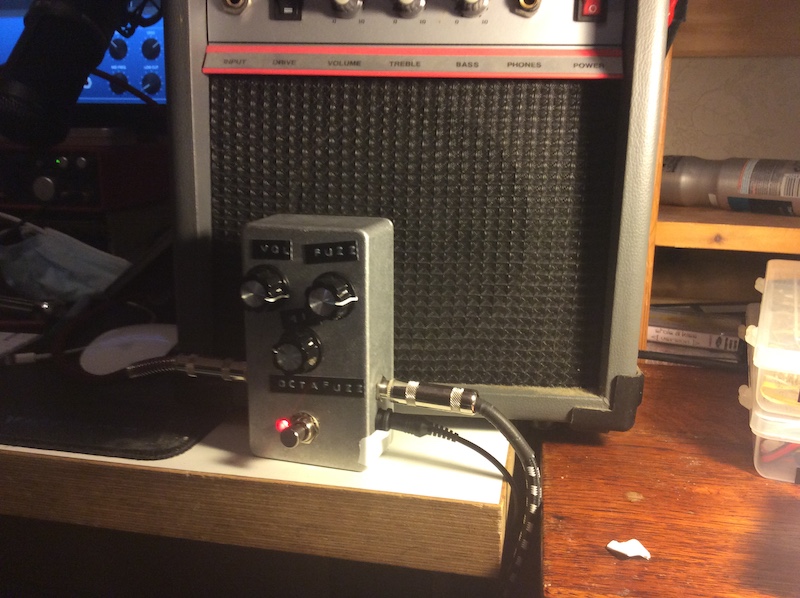 Echo Blue Delay
From PedalParts, FuzzDog I think?